Engineering Services
We provide in-house expertise in the fields of Mechanical Engineering, Electrical Engineering, and Civil Engineering.
We foster engaging, active partnerships with our clients and form an integrated team of owners, design professionals and contractors. Throughout design and construction, our project management strategy is to ensure a continuing focus on the project goals established by the owner. We're proud to bring our clients the knowledge and problem-solving skills brought to life by our highly experienced team as thought leaders across numerous engineering specialties.

HVAC/Mechanical
BCCLT, Inc.'s design of mechanical systems begins with load calculations and modeling of system options, and energy analysis to ensure the most appropriate HVAC concept is selected. Computer modeling and selection of all system components – boilers, chillers, pumps, air handling units – ensure "right-sizing" of all system features for …
Learn More

Electrical
BCCLT, Inc.'s design of electrical systems encompasses lighting, power, telecommunications, security and low voltage. Using the latest design software our engineers analyze building electrical loads, power quality, efficient lighting and illumination control. Electrical engineers working in conjunction with other engineering disciplines prepare detailed load analysis and determine the most cost …
Learn More

Plumbing
BCCLT, Inc.'s plumbing design includes domestic water and sanitary piping layout and fixture selections. Engineers provide the design of special systems including medical gas, acid waste piping, natural gas, RO water distribution and process piping. Our specific expertise includes design for the replacement plumbing and piping systems in existing facilities. …
Learn More

Fire Protection
BCCLT, Inc.'s fire protection system design addresses unique systems and applications found in buildings today. Full and limited area coverage, pre-action, chemical agent discharge, foam, and dry type systems plus associated fire pumps and piping are designed and specified by our engineers.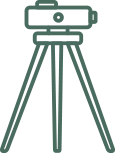 Civil
BCCLT, Inc. civil engineering design expertise includes site planning, roadways, parking lots, storm drainage and control, sanitary sewer systems, municipal swimming pools, site grading and earthwork calculations, and topographic boundary and construction surveys. Utilities design is provided in association with our mechanical and electric systems design.

Commissioning
BCCLT, Inc. is an active participant in building commissioning and a certified member of the AABC Commissioning Group (ACG). The goal is to ensure mechanical and electrical systems furnish the design intent and expected performance. Our in-house staff of Certified Commissioning Authorities (CxA) provide this most important value added service. …
Learn More

Information Technology
BCCLT, Inc.'s extensive experience in design of IT systems provides state-of-the-art building telecommunications and data solutions to address today's demands. Our electrical engineers design systems that match this rapid and ever-changing technology. Our approach to systems design is to address our Client's current needs plus anticipate future expansion and include provisions to allow the expansion to occur without system wide disruption.